Dave Walker, MD - 10/31/2018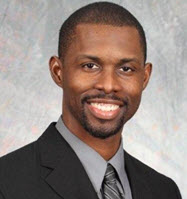 Dr. Dave Walker is a board certified Naturopathic Physician. He earned his Doctorate in Naturopathic Medicine from University of Bridgeport, CT. Before joining Life Extension as an Oncology Wellness Specialist, Dr. Walker was in private practice in Pennsylvania where he specialized in treating chronic diseases with natural modalities. He was selected as one of the first Naturopathic Physician to do an internship at the prestigious St Vincent Medical Center in Bridgeport CT. During his internship, Dr. Walker discovered that the current medical system excels in acute care but very often comes short in addressing chronic diseases. Unfortunately, the conventional one-dimensional approach is used for a complex disease such as cancer. Dr. Walker believes cancer is an unregulated metabolic disease that requires a systematic and multifaceted approach. He uses clinically based nutrients and supplements to modulatemalfunctioning pathways and reinforces the need for a healthier lifestyle. Dr. Walker served as the Health Director of the Margate Seventh day church where he orchestrated and organized various health practitioners to serve the needs of the community. He currently contributes his time by doing speaking engagements for the Adventist community.
Presentation/Objective:
Arresting Prostate cancer development using dietary changes and clinically validated nutrients
The many faces of prostate cancer
The pathogenesis of prostate cancer
How does lifestyle impact our risk of prostate cancer?
Arresting prostate cancer development using clinically validated nutrients
Using repurposed drugs to target prostate cancer cells
Copy of Power Point Presentation
Contact Information:

Dave Walker, N.D. | Oncology Wellness Specialist
Life Extension- Scientific Information, Inc.
3600 W Commercial Boulevard
Fort Lauderdale, FL 33309
o 800.226.2370 · x2776 · f 866.844.1703
Part I
Part II