Emily Pawlak and Jason Phibbs - 11/28/2018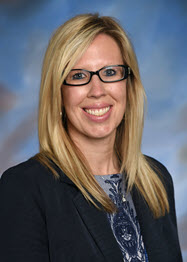 Emily Seitz Pawlak is the Vice President of Revenue Cycle for TriHealth, Inc., located in Cincinnati, OH. Emily oversees the strategic direction of the revenue cycle, which is a large operation encompassing 700+ team members all collectively responsible for collecting $1.8 billion annually. Equally important to Emily and her team is the experience their patients and family members have during their "billing" process. Emily's vision is for her shop to be World Class and Top Decile in performance because that's what she believes her patients deserve. Revenue Cycle encompasses many different and unique functions all the way from scheduling to insurance authorization to financial counseling to coding to billing and collections and many others in between, so coordinating all of these moving pieces in an orchestrated, timely and compliant fashion is critical and challenging. Additionally, with consumer and technology demands increasing almost daily, working to build a nimble and easy-to-use platform is mission critical in order for TriHealth to be the place of choice for their patients. While it won't be easy, Emily and her team are excited to pursue this vision relentlessly and adjust along the way as they get valuable feedback from their patients/customers.
Emily has 20+ years in the Revenue Cycle space and started her career at TriHealth in 1997. She was promoted several times during her first 11-year stent with TriHealth before being recruited to Mercy Health in Cincinnati, OH, where she spent 9 years. She was excited and honored to come back to TriHealth in January 2017 as the VP of Revenue Cycle.
Emily received her Bachelor's Degree from the University of Cincinnati and her Master's in Health Services Administration from Xavier University. She also holds her Certified Healthcare Financial Professional certification from HFMA (Healthcare Finance Management Association). On a personal note, Emily is married to Ross, a Lt. with Miami Twp Fire & EMS and they have three children between them ages 18, 16 and 6 (so they have their hands full).
Contact:

Emily Seltz Pawlak
Vice President, Revenue Cycle
4685 Forest Ave.
Cincinnati, Ohio 45212
Office: 513-853-4694
Cell: 513-532-0442
---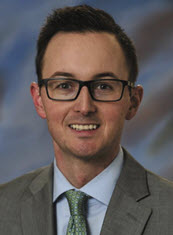 Jason Phibbs is the Director of Patient Experience for TriHealth. Jason oversees the strategic direction for improving the experience of TriHealth patients, families, and guests to ensure TriHealth delivers on its commitment to provide patient and family centered care throughout the full continuum of care—the Signature TriHealth Experience. Jason is the system's Pillar Champion for all Service goals, ensuring that every department prioritizes Service and customer experience as a top priority to help TriHealth meet and exceed their goal of becoming the top choice in the Cincinnati region to receive healthcare. In addition to the strategic responsibilities, Jason is the senior leader responsible for the Office of Patient Engagement, including the operations of Patient Relations, Guest Services, Volunteer Services, and Patient Engagement Measurement across TriHealth.
Prior to joining TriHealth in the 2015, Jason worked at Cincinnati Children's Hospital Medical Center in a variety of roles for nearly 10 years, most recently as the Program Manager for Patient Experience. While at Cincinnati Children's Jason was a founding member of the Beryl's Institute's Pediatric Community. Prior to his leadership roles, Jason's background was in Social Work, working with children and families with mental and behavioral health disorders.
Jason received his Bachelor's Degree in Social Work from Miami University (Ohio) and his Master's Degree in Health Services Administration from Xavier University (part time class of 2011). Jason is a member of the Beryl Institute's PX Advisory Board and founding author of the CPXP exam for certified patient experience professionals. .
Contact:

Jason Phibbs
System Director, Patient Experience
10500 Montgomery Rd
Cincinnati, Ohio
Office: 513-862-4957

---
Part I
---
Part II