Drs. Charles Ryan and Alicia Morgans - 10/20/2021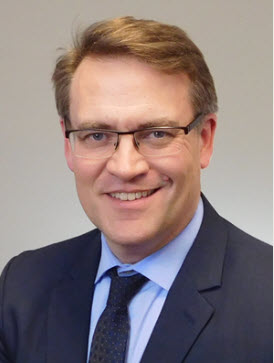 Dr. Ryan is a Professor of Medicine in the Division of Hematology, Oncoogy and Transplantation at the University of Minnesota.
Research interests: My research focuses on the development of novel therapies for patients with advanced and recurrent prostate cancer. In particular, I have focused on new hormonal and targeted therapies for prostate cancer, as well as the biomarkers that define aggressiveness of disease and response to treatment. I also lead projects related to the cognitive effects of prostate cancer therapies and the role of exercise and lifestyle and their effect on patients with prostate cancer.
My clinical interests: My clinical work is focused on patients with all genitourinary cancers with a particular focus on prostate cancer and testicular cancer
There is an interview with Dr. Ryan in September 2021's issue of Prostatepedia where he talks about Chemotherapy and Genomics. Click here to goto this issue of Prostatepedia and scroll down to the second aritcle.
Educational interests: I mentor many trainees and faculty in the development of research strategies related to genitourinary cancers.
Expertise
Clinical Trials
Hormonal Therapy for prostate cancer
Therapy development for prostate cancer
Treatment of advanced testicular cancer
Cancer survivorship
Exercise and Cancer
Professional Associations
American Society of Clinical Oncology
American Association for Ethical Research
Alliance for Clinical Trials in Oncology
National Comprehensive Cancer Network
Prostate Cancer Foundation
American Joint Committee on Cancer
Movember Foundation
NCI/GUSC Prostate Cancer Task Force
Research Summary/Interests
Cancer
Urologic Oncology
Prostate Cancer
Clinical Trials
Hormonal Therapy
Secondary Hormonal Therapy
Insulin-like Growth Factor Receptor
Androgen Receptor
Adrenal Androgens
Angiogenesis Inhibitors
Testicular Cancer
Germ Cell Neoplasm
Human Research Subject Protection
Research Ethics
Research Funding Grants
Prostate Cancer Foundation Challenge Award
NIH National Cancer Institute Cancer Center Support Grant
NIH National Cancer Institute Serum Androgens Grant
Alliance (CALGB) Grant
American Association for Cancer Research Grant
Teaching
Academic Interests and Focus
My on campus teaching involves case based training and teaching in the medical oncology clinic as well as within the Hematology/Oncology Fellowship Program.
Clinical
Board Certifications
Clinical Interests
All genitourinary cancers with a particular focus on prostate cancer and testicular cancer.
---

Alicia Morgans is a Genitourinary Medical Oncologist and the Medical Director of the Survivorship Program at Dana-Farber Cancer Institute. A clinician and investigator, she has expertise in clinical trials and patient-reported outcome measures, as well as incorporating patient preferences and beliefs into clinical decision making. Her research has investigated complications of systemic therapy for prostate cancer survivors, including the study of skeletal, cardiovascular, diabetic, and cognitive complications. Her work has been funded by grants from the Prostate Cancer Foundation and the Department of Defense. She is a member of the advanced and localized prostate cancer treatment guidelines committee of the American Urologic Association, and is a member of the cardio-oncology committee of the American Heart Association. Since 2016, she has been President of the Medical Advisory Board for ZERO, a non-profit organization dedicated to supporting education and research funding for prostate cancer research.
Board Certification:
Fellowship:
Dana-Farber Cancer Institute / Massachusetts General Hospital
Residency:
Hospital of the University of Pennsylvania
Medical School:
University of Pennsylvania, Perelman School of Medicine
Clinical Interests
Cancer survivorship
Quality of life
Shared decision making
Location
Dana-Farber Cancer Institute
450 Brookline Avenue
Boston, MA 02215
Videos of Interest:
Recognizing and Managing the Side Effects of Androgen Deprivation Therapy
---